Quality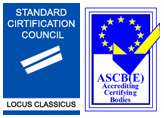 The quality assurance and testing facilities at Madhav Extrusions are absolutely state-of-the-art. The laboratory is fully equipped to test the material, both Chemically & Physically. Testing of Copper Alloys through Latest LCD Based Spectrometer MEX-X, not only ensure exacting Chemical Composition of Copper Alloys, but instills in us a confidence to guarantee quality.

In order to achieve high standards of quality constantly, as demanded by our customers, each and every task of the manufacturing process is ably manned, closely supervised, perfectly monitored and properly documented by us. The task begins with the procurement of proper raw material and ends with timely delivery of material to the customer as per their stipulated specification.

Every state of the production cycle is considered important and thus closely monitored, be it pouring of online spectro-analysed metal at right temperature or pre-heating / soaking of billets, to fracture testing of each and every copper alloys extrusion.

At Madhav Extrusions we strive for global positioning with a strong customer focused approach and constant quest for standard quality products.
We aspire to set new benchmark not only in terms of quality & services but also work culture. We strongly believe in people. People are our most valued asset. Employee gain a level of freedom which provides security, satisfaction & a feeling of belongingness.
In nutshell Madhav Extrusions is a blend of world class leadership, dedicated work force, latest technology, standard products (Copper Alloys) and satisfied customers.